Global Reference Solution
GRS (Global Reference Solution) – is a global corporate directory that helps carry out an express analysis of marketing environment, search for partners and clients, verify addresses. It covers 300 mln. companies all over the world. Being available on the Internet, GRS is a convenient and affordable solution for those who need basic information for making a decision "there and then" and for those who need it to cover as many partners as possible.
Who manages the company? Names of principals
What is the company's line of business? Type of business, industry classifier SIC
Where is the company located? Addresses and phone numbers
What size is it? Number of employees, income
How old is the company? Registration date
Who is the owner? Information on "corporate family"
What else is located at the company's address? Tracing mass registration locations
Who else can the phone number belong to? Tracing "red flags"
How many firms does CEO have? Is it a fly-by-night company or a real thing?
How many companies operate in the same industry in a given country? Potential clients, suppliers
GRS for risks assessment:
To quickly confirm the existence of the company, to get general information.
To assess the size of the company, get to know its line of business, get information on principals
To reveal corporate links of the client/supplier
To check mass registration addresses, mass registration phone numbers, detect fly-by-night companies
Business search by industry, income, number of employees, principals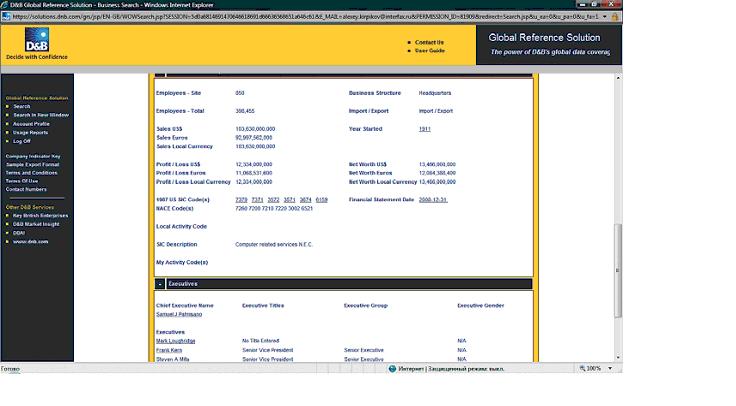 GRS for marketing:
To assess the situation in any market area in any country
To make targeted marketing excerpts
To define opportunities for cooperation with other corporate family members
To verify addresses and phone numbers for customer services
Excerpts by industry, number of employees, income, etc.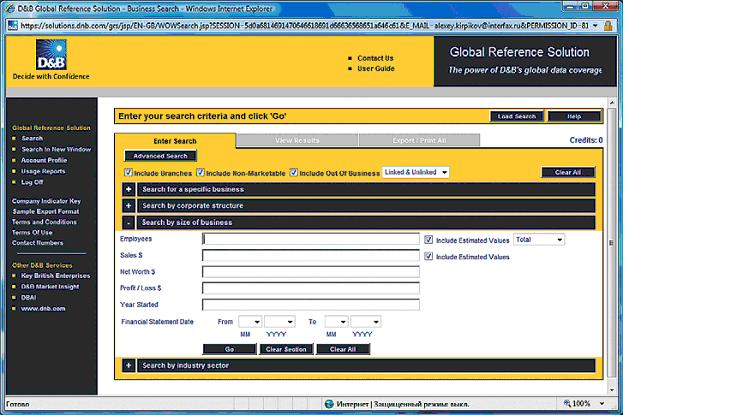 GRS for sales:
To assess risks in regard to companies and affiliated companies during negotiations
To understand the dependence of the company on corporate family for contract performance, in order to reduce the risk of non-delivery
To detect inter-linkage between the companies through their principals
Visualization of corporate family structure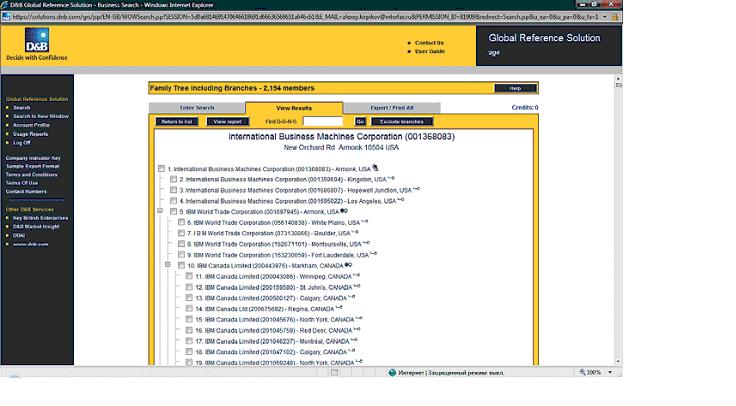 D-U-N-S® Registered™
Profile Seal